Next Monday will officially be the last day of the 2016-2017 school year for me.
I can say with no hesitation that it was one of the best school years of my 14-year teaching career. I had students I really enjoyed working with, colleagues who are not only inspirational teachers but good friends who were there when I needed them, and (most of the time) I felt like my teaching was engaging and valuable to my students.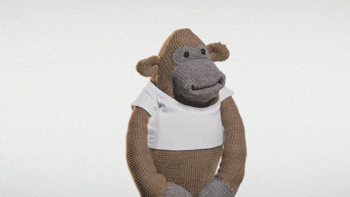 Well…not so fast. If you're anything like me, the end of the school year also means reflecting back on the things you could have done better. The lessons you want to change. The moments you wish you had handled differently. So while I am happy with how this school year has gone, I thought I'd share the three big things I wish I had done differently and will strive to do better next year.
In my case, its consistency with the little things that really never bother me at first, when they're small, but always seem to grow and grow until I look around my class and wonder how I got here. Food and drinks in class. Cell phones. Students using the restroom or water fountain during class.
At the start of the year, I go over the rules – Water only, no food. Cell phones in pockets or book bags unless I give permission to have them out. Restroom/water fountain breaks during non-instructional time and definitely not in the first 5 minutes of class when I'm spelling out what we'll be doing today. By May half my students were in the bathroom when the late bell rang, the other half were finishing their breakfasts while texting their friends (I'm exaggerating, but you get my drift)! Next year I definitely want to be a bit stricter with the "little things" that I know will get out of hand if I don't keep on top of them.
2. Providing Meaningful (and Timely!) Feedback
I always start each year with the best of intentions regarding giving my students meaningful feedback on their work. Inevitably, however, I end up passing back papers with tons of comments written on them and watch as my students place them in their folders never to be seen again, or worse, turn in final drafts with the same errors I had pointed out in their rough drafts still present! And the fault is mine, really, because I didn't plan for (or ran out of) meaningful time to sit down and give face-to-face feedback. I've decided next year I'm going to budget carefully for this time and protect it voraciously.
3. Watching My Sarcasm (No, really…I mean it this time)
I'm sarcastic. Really. Sarcastic. I teach high school so, for the most part, it's a good thing. I use it kindly in class, rarely directed toward a student and only then if I truly feel a student and I have built a solid relationship where they know I like and care about them. During the last day of school this year I gave each of my students a fairly non-sarcastic, silly gift, an "Awesome Citation." They loved it. In fact, if you like it, you can download it
here
for free.
In the "Oh yeah, and:" section, I wrote a little personalized note for everyone.
They were kind, funny, and usually, about some positive memory I had of them in class.
For my class clown, the student who drove me crazy (and made me laugh) more times than I could count this year, I wrote: "I will miss your energy and enthusiasm next year!" Nice, right? For the student who sat next to him for most of the year and who dealt with his antics with grace and humor, I wrote "congrats on making it a whole year sitting next to <student's name> without losing it!" Looking back, I'm already shaking my head. Why did I think that was a good idea?
Now, it wasn't as if the class clown broke down in tears or anything. We had joked around all year long and he had said almost the exact same thing to the other student numerous times before…but when he saw it actually written down on that card…it was different. He immediately went around and checked all the other cards to see if he was mentioned on any others and I knew I had messed up. I spoke with him about it after class and apologized. I think he's probably fine, but I know I'll always feel sorry for that mistake and I'll always wish I could take it back. Next year, I'm going to try to a bit more mindful of my sarcasm.
This isn't the exhaustive list of things I need to improve or want to change for next school year, by any means. I could have made this a list of 10-20 quite easily. Today, however, I just wanted to talk about my "big three."
What about you? Any reflections or changes you definitely want to make for next year? Let me know in the comment section!