Here's an awesome list of all those little things that happen to teachers over summer break that just bring a smile to the faces of teachers everywhere!
1. You accidentally forget to turn off your alarm that first week, and when it goes off you get to giggle and go back to sleep.
Ugh, I so wish I didn't have to get up tod...Oh, wait...I DON'T! Hehe...zzz zzz zzz....


2. You have a whole list of things you want to get done…but then you decide you're not going to do them today.
When I said I wanted to clean out and organize my closet when summer started
I meant later in the summer...
3. A friend, family member, or total stranger makes a snide remark about how nice it must be to only have to work nine months out of the year and you're just too relaxed to care.
Yeah, it IS pretty awesome. Have a nice Tuesday!
4. You have to write the date on something or someone asks if you're busy next Tuesday and you realize you have no idea what day of the week it is.
Is it Monday? You look sad and tired, so I'm guessing Monday.
5. You read for no other purpose than your own entertainment.
Absolutely no one in this book is talking about state assessment scores, growth mindset, or common core.
6. After a week or two, you remember you have more than 10 minutes to eat your lunch.
Did you know that if you slow down and chew you can actually TASTE what your eating?!?!?!
7. You spend time with your loved ones without a stack of grading between you.
Which is good, because my kids have totally caught on to the "Let's play the GRADING game!" trick.
8. Since you don't have to arrive at work as the sun is rising and leave after it has set, you actually get to spend some time in the sun.
The brightness and heat take some getting used to after living under the fluorescent lights for so long...
9.

You start to have conversations about actual topics again – not just grading, administration, and which students (or parents) are driving you crazy.
Hey, you're really funny when you aren't stressed out beyond all imagining!
10.

You think about how many days of summer vacation are still left and get all giddy.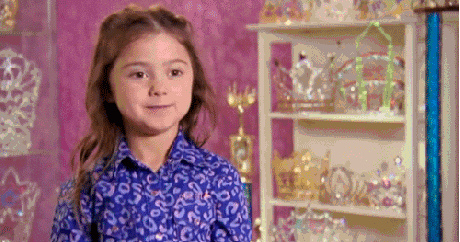 Maybe I'll even clean my closet! Hehe, yeah right.
Enjoy your break, teachers! You've earned it!
Have any other fun summer moments that only teachers understand? Share them in the comments!