Ah, Back to School activities. Those wonderful ice-breakers, games, questionnaires, and activities we use to try to make the first week of school tolerable as we introduce our new students to the expectations and procedures of our classroom. Yeah...I hate them.

My students are always surprised when I tell them about my secret (well, not so secret now) loathing of ice-breaker games. I'm a talkative, friendly person, but the moment you tell me to come up with two truths and a lie about myself I start to feel queasy and wonder if I could sneak off and hide in the restroom while everyone else "circulates and finds another person who has traveled to another state recently."
Why yes, I would love to create a "personalized license plate" that personifies me and then explain it to everyone
in my group. That sounds awesome! I'm just going to run to the bathroom super quick...don't wait for me!
Don't get me wrong. It's crucial to get to know our students. That first week is vital for building classroom community, for establishing the tone your classroom will have for the year, and for making sure students know that they're in a safe place to make mistakes, grow, laugh, and learn.
That's what makes it so damn difficult!
I know full well that every other teacher they have will be doing similar, if not the same, things this week. How am I supposed to stand out, make them sit up and pay attention, get them excited about entering my room each day with the same old get-to-know-you activities?
Enter
CURATION
. An awesome idea for all sorts of project-based learning in the classroom (you can read more about that
here
), but one that I'm planning on using to get my students to introduce themselves to me (and each other!) in a way I bet they haven't seen before!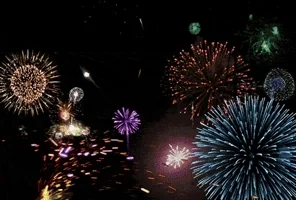 Yep...I'm that excited about this idea...
Curation is the process of collecting a bunch of high-quality materials all related to a similar theme, topic, or idea. The curator of a museum might curate a collection of artifacts from ancient Greece, a librarian might curate a group of the latest and best young adult novels for a start of the school year display in the library, and so on. And using the free, online tool
elink
, I'm going to have my students curate a collection of photos, links, videos, songs, and whatever else they can think of, that will teach me and their classmates all about them!
Here's a screenshot of the collection I've started for myself. I'm going to share it with my students so they can learn a bit more about me as well.
The two items you can see in the screenshot are things I want to share with my students. One is an article about "stunning viewpoints" on the Appalachian Trail.
elink
then gives you the option of writing a note underneath each item you've collected. I've written "I love to hike. Someday I hope to hike the entire Appalachian Trail." The other is a collection of funny teacher memes. Below it I tell the students that I love memes and that these made me laugh. So right away, I will have shared a little bit more about me with my students than I might have if I used a different type of activity.
Here's my plan. During my first few days of class, I'm going to have my students curate a board all about them. Then, we'll do a carousel activity where we move from one desk to another, taking the time to look through each other's boards. Each person will have a sheet at their desk where their classmates can leave them positive notes (things they liked, thought were interesting, have in common, etc.).
By the time the carousel is complete, all the students will have gotten a few minutes to get a
much
more personal introduction to their classmates than any activity I could have come up with, and each student will have a bunch of positive comments about their board to start off the year! I will have gotten to know each student more deeply than any questionnaire could have told me
and
I will have gotten my students using a new technology tool right away. So many wins!
I may not like ice-breakers...but I can get nerdy teacher excited about Back to School with the best of them!
I'm (obviously) crazy, excited about this idea - so come back in September for an update post on how it went. And if you think you might want to try this idea out yourself, check out my screencast below for step-by-step instructions on how to do it!

Have an awesome Back-to-School Week, everyone, no matter what get-to-know-you activities you use!
P.S. A huge thank you and shout-out to Jennifer Gonzalez at Cult of Pedagogy for her awesome
Jumpstart: A Technology Course for Thoughtful Educators
where I learned about curation
and
screencasting and
SO.MUCH.MORE!
If you have the ability to take this course at some point in your career I
highly
recommend it!