Go ahead, fess up...what cliched New Year's resolution will you be making soon? Are you starting a diet? Stopping a bad habit? Vowing to be more present in your daily life?
Hey, no judgment! All three of those are on my list this year. But in addition to these more common resolutions, I'd like to offer these suggestions for teacher resolutions we really need.
1. I resolve to only hit the snooze button two...ok, three times before getting out of bed in the morning.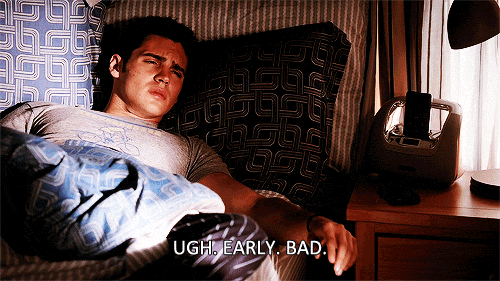 I've read all the articles about how hitting snooze isn't good for you...but it's going to be really hard to stop this one.


2. I resolve to wear my hair in a bun because I woke up too late to worry about it once a week.
Anna's morning hair may have actually been modeled after my own...I've sent a letter to Disney.


3. I resolve to do a better job greeting my students when they come into my room each day.
Not this kind of "better job;" this is crazy. But as the school year progresses it can become easy to slip into the bad habit of not making sure to smile and say "hi," to each student. Make sure they know you see them each day.


4. I resolve not to read into every email my administrators send me or my department.
Rather than stewing in my room trying to decipher the secret meaning in the way my administrator typed, "Let me know when you're available," this year I might try something new and actually ask my administrator for more information! I know! Revolutionary!
5. I resolve to spend more time laughing with my teacher-besties (and less time complaining)!
I work with such awesome people. It would be doubly awesome to talk to them about things that actually make us happy rather than all the things that are driving us nuts!
6. I resolve to collect less to grade but give more feedback on what I do collect.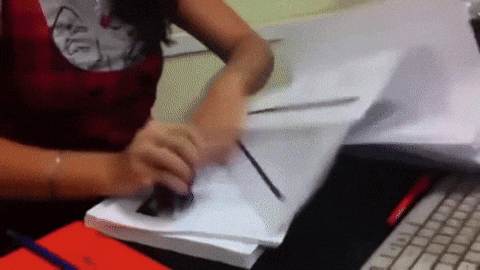 I will not let my grading pile grow into a mountain where this is my only option for grading if I ever want to get through it all.
7. I resolve to bring home my coffee cups each night instead of letting them pile up on my desk until I inevitably grab an old one and take a swig mid-teaching.
Yeah... it's just as disgusting as it sounds.
8. I resolve to get backup plans ready for when the stupid copy machine breaks or the network goes down and we can't use the Chromebooks.
Resolution 8 1/2: I resolve not to think snarky thoughts about how teachers are encouraged to utilize technology and incorporate 21st Century Skills into our lessons...but our network goes down several times a week.


9. I resolve to give a "clean slate" to all of my students...even the ones who made me most excited about winter break.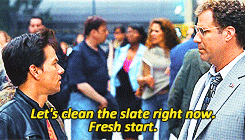 January, February, and March can be long, dark months. Bring a bit of brightness to your classroom by encouraging your students to look at the second semester as a second chance.
10. I resolve to end each school day by reminding myself about one good thing that happened that day that never would have happened if I wasn't a teacher.
Because let's face it...if we don't write it down - there's no way the non-teachers out there would believe half the crazy stuff we experience each day!
Happy New Year, fellow teachers!
What are your other teacher resolutions? Let us know in the comments!