It's coming. The first day of school. Like the bad guy in an 80's slasher film, he might be lumbering slowly through the woods of the summer camp, but sooner or later...he's going to catch up to us.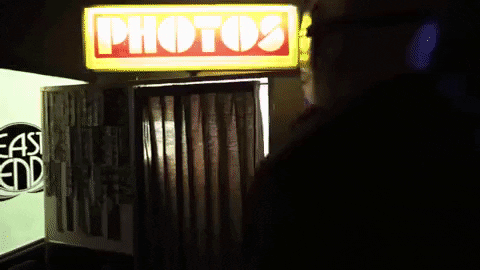 Hey, it's me, the first day of school! You didn't think summer would last forever...did you?
As we start to think about heading back into our classrooms, stocking up on #2 pencils on Amazon, and finally, getting our Back to School lessons planned out and printed it's way too easy to feel like we're being pulled in a million different directions.
Anytime I find myself in the midst of starting the third or fourth project of the day before I've finished the first or second one I know that I'm suffering from some major "Shiny Object Syndrome."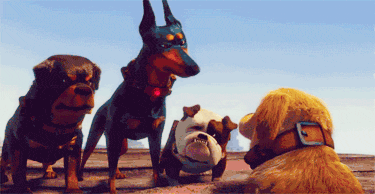 Ok, I'm going to plan out the first two weeks of lessons, then I'm going to make name tags, then AMAZON PRIME DAY!!!
But we can beat Shiny Object Syndrome and get our Back-to-School To-Do lists accomplished without feeling like ping pong balls if we follow some truly easy steps.
1. Create Your Massive To-Do List
Sometimes we just need to get every little thought down on paper before we can begin to process it. So do it! Write down every single thing you'd like to accomplish before the first student arrives in your classroom. It doesn't matter if it's unlikely that you'll get to it all at this point, just write it down!
2. Organize!
Now take that massive list and begin to sort. For me, it usually breaks down into categories like "getting the house ready for me to go back to work," "buying school stuff for the kids," "buying school stuff for me," "setting up my classroom," "lesson plans," etc. You can do this right on the original list with different colors or labels (i.e. 💙 = stuff for my kids, ⭐= stuff for my classroom, etc.).
3. Prioritize!
Once your list is chunked, you need to really look at each item in each category you created and make some tough choices. What things on your list absolutely, positively MUST get done before the first day of school and which items would you like to get done...but life will go on if they don't? I know, for example, that I really wanted to get the garage completely cleaned out and organized this summer...but on my "things-to-do at home before the first day of school" list, this one is really low on the priority list. "Make sure all my school outfits are cleaned and put away neatly in my closet/drawers," however, is really high. Give each item on your list a number from #1 - MUST DO to a #whatever - IT CAN WAIT. And make peace with it! We can't do ALL THE THINGS! (Well, not and keep any of the sanity we hopefully regained over the summer break!)
4. Make a Plan
Ok, this part isn't nearly as much fun as making the list of things you want to do (or even putting those things in order of most-to-least important). Here's where we actually have to face the reality of how much time we have left and what we can reasonably fit into each day. Look at your calendar. Which days can you get into your classroom before your teacher in-service days begin? Which days do you know you'll be spending with your family?
When you know which days you'll be able to work in your room, go back to your prioritized list. Starting with the most important task, how many of them can you accomplish each day? Repeat this with each category of your list - stuff to-do at home, with your family, with your lesson plans. Again, you probably won't be able to fit everything in. It's ok - because you know that you'll finish everything that must be done.
5. Be Present While Working
If you're anything like me, accomplishing as many things as possible on your to-do list is going to be massively beneficial for your mental health as you head into the upcoming school year. There are so many things we can worry about at the start of a new year that we should take the opportunity to lessen our anxiety as an opportunity for some vital self-care.
With that in mind, treat the time you have planned to get your to-do list items completed seriously. Be productive. Don't waste 30 minutes chatting with the custodian about their summer when you know you have to wipe down all the desks and create 30 name tags before you can start organizing your classroom library. Be polite, but focused. Value your time so you can chat without stress later.
I'm certainly not ready to head back to the classroom just yet, but with a little planning and focus - I know we can make this the best start of the school year ever!
Enjoy the rest of your well-deserved break and let me know any tips or tricks you use to get ready for the first day of school in the comments below!
Not quite ready to face the reality of the To-Do List? Check out my