Ok, it's time. I can confess... deep breath... I watch award shows.
I really just watch them because I love seeing what all the celebrities are wearing, but inevitably I find myself wishing that once a year teachers would all get together and celebrate the awesomeness that exists within the world of education.

Imagine it! Swag bags full of flair pens! Gift certificates for online clip art and Target! An excuse to wear something other than maxi skirts and cardigans!
Hah! Just kidding! You can have my cardigan when you take it off my cold, lifeless body!
With that in mind, here are the top ten awards I feel teachers
definitely
deserve to be nominated for each year. See if you agree, and then read on to see how
one organization
is doing what it can to recognize our amazing profession by offering innovative and inspirational teachers a chance to win $50,000!
Best Performance in Teaching While Desperately Needing to Use the Restroom
Now how many teachers will fess up to having to pee desperately...but accidentally spending
the time you should have been going to the bathroom watching cute pet videos?
Truthfully, this one would be almost impossible to award to just one teacher. We all deserve this one.
Best Performance in Not Maiming Misbehaving Students During a Formal Observation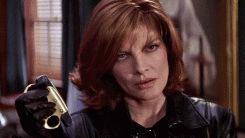 So many students have no idea how close they've come to serious injury...
The amount of restraint shown by teachers all over this nation is nothing short of inspirational.
Best Supporting Teacher Award
We all need a wingman sometimes...
This one goes to the teacher you know you can always turn to. They have the headache meds, the emergency chocolate, they'll step in and watch your class for a minute so you can go to the bathroom because you were watching funny pet videos during your free period...
Best Random Act of Kindness by an Administrator
Jacqueline and Aaron say thank you too!
This, unfortunately, might be one of the more obscure awards (kind of like all those science and technology Oscars that get awarded at their own separate event), this one's important because when it happens...it's like a tiny miracle. Your principal surprises everyone with a bonus dress down day! The superintendent stops in your room and pays you an unexpected compliment. The little moments that just make your day brighter.
Best Performance of Teaching With Outside Interference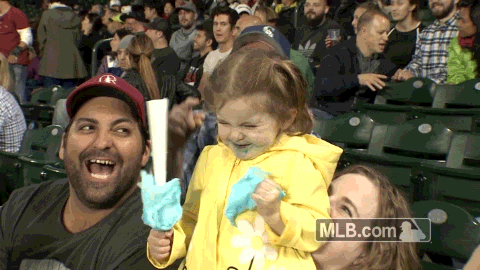 I don't care what science says, the Post Trick-or-Treat Sugar Rush is real.
Full moons, classroom parties, the first snowfall of the year...its rough out there for a teacher. Those who display grace under that pressure deserve an award.
Best Display of Seating Chart Strategy
There's always that one student...who will talk no matter where you put them.
Separating the talkers, but still giving students a friend so they'll have good discussions...using the quiet students as buffers between the loud students...keeping track of who isn't getting along with who...Napoleon couldn't out-strategize a teacher making a seating chart!
Best Performance During a Confrontation
I'm totally going to cry about this confrontation tonight...
but right now, I'm gonna pretend like it ain't no thang...
Acting like you're totally fine sending the kid to the office for having his cell phone out for the fifth time even when he tells you your class is boring? Politely responding to that angry email from a parent? You deserve an award. A big one.
Best Show of Restraint by Not Adopting Every Needy Child You Work With
You know the ones...the ones that keep you up at night...
What teachers do to help students in their classrooms is staggering. From providing extra meals and snacks, clothing, hygiene items, love and support...the desire to "just take them all home," is strong. An award for the teachers who do all that they can...and who still go home at night worrying about "their kids" is definitely in order.
Best Performance Keeping Cool When Another New Student is Added to Your Roster
Class, I am so excited to welcome another student into our learning community!
We all know this means renumbering all the cubbies, redoing the roster, rearranging the seating chart, changing up the reading groups, and teaching the new student all the procedures and expectations of the class. So for the teacher that manages to do it over and over again with enthusiasm...you deserve an award.
Best Performance in Making an Honest Difference in the Lives of Your Students
She's the Man...a modern classic...
This is another one it would be difficult to award. So many teachers out there
are
making a difference each day in the lives of their students. You may never know the impact you've had...but trust me, you are inspiring and improving the lives of your students
every day
.
Know an inspiring, innovative teacher who deserves all these awards and more? Consider nominating them for the Sanford Teacher Award!
Learn all about this amazing award for public, private, and/or charter school teachers in grades PK-12 at the link above. Offered through National University and with a generous grant from philanthropist, T. Denny Sanford, you can nominate a fellow teacher for a chance to be selected as the grand prize winner (receiving a $50,000 prize) or one of 50 $10,000 award recipients.
This amazing award will be given to a teacher who displays an enthusiasm for teaching, empathy, and warmth toward all students, fosters positive relationships with all students, creates a positive learning environment, and recognizes student strengths.
Thinking about nominating someone? GO FOR IT! The deadline for nominations is October 8th, 2018!